Our Autumn 2019 issue has just hit the shelves – and we are celebrating by sharing this sneak peek of our main feature: a profile of the amazing Brené Brown. Enjoy!
The Courage to be Vulnerable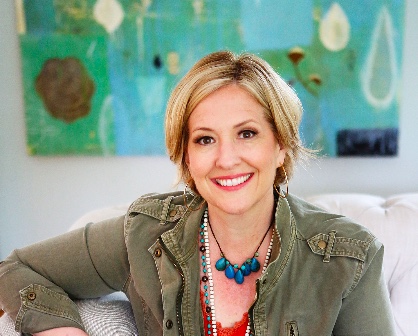 We profile the amazing Brené Brown
by Aisling Cronin
Brené Brown is an author, educator and research professor at the University of Houston, Texas, who has become renowned for her work on promoting vulnerability as a means of embracing our authentic selves. She has spent over two decades studying courage, shame and empathy, and is the author of five New York Times bestsellers, including Daring Greatly, Rising Strong and Dare to Lead.
Her work began to gain widespread traction in 2010, after she delivered an inspirational Ted talk called 'The Power of Vulnerability.' It has now become the most-watched Ted talk of all time, with over 39 million views. As a self-professed introvert, she had to embrace her own courage in order to step onto a stage and inspire others to embrace vulnerability as the true gift that it is. However, the risk she took has paid off in an amazing way.
Brené's work has inspired thousands of people over the world to 'lean in' to their uncomfortable feelings, accepting whatever arises for them and presenting themselves with integrity. Her bottom line is: 'I believe that you have to walk through vulnerability to get to courage, therefore … embrace the suck. I try to be grateful every day and my motto right now is courage over comfort.'
Dare to Lead is Brené's most recent book: the culmination of a seven-year study on the future of leadership, and how we can embrace our own leadership qualities. She also has a powerful documentary, The Call to Courage, currently streaming on Netflix. In this documentary, she elaborates on her motto, 'courage over comfort' and explains just what a revolutionary act it is.
Brené strongly believes that a willingness to embrace discomfort and vulnerability is the key to societal transformation. Here at Positive Life, we have long been inspired by her brave message. With that in mind, we wanted to pay tribute to this vulnerability pioneer and share some of her brightest nuggets of wisdom.
'Your story is a privilege. You share it with people who've earned the right to hear it.'
One of Brené's strongest beliefs is that having courage does not necessarily mean sharing every single detail of our lives with people who may not appreciate the magnitude of that gift. She is keen to emphasise that vulnerability is not defined by the amount of information we disclose, but by the quality of that information, and the degree of trust we place in the person involved.
To read the full article, pick up a copy of the Autumn 2019 issue in your local stockist, or subscribe here to get it delivered to your door.
'The Call to Courage' is now streaming on netflix.com, while Brené's latest book, 'Dare to Lead', is available on her website (as are all of her previous books).